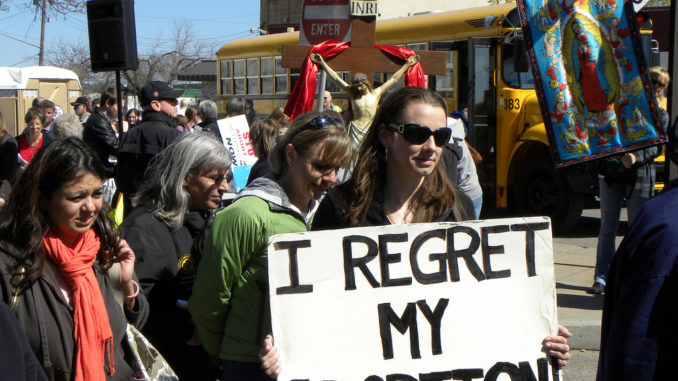 Friday's release of the movie Unplanned has brought former Planned Parenthood clinic director Abby Johnson back into the media spotlight.
Unplanned tells Johnson's story of how she went from young up-and-coming clinic director to bold pro-life advocate after seeing an actual abortion performed at PP.
Collective Evolution dug up footage of a 2017 interview Johnson had with Fox News's Tucker Carlson that explained how abortions and fetus sales are the core of Planned Parenthood's business model.
Abby Johnson was a clinic manager at a Planned Parenthood clinic for 8 years. In the interview with Fox News' Tucker Carlson below, she discusses what her responsibilities were:

Abby: I took care of just the day-to-day operations, hiring and firing personnel, making sure that our budgets were maintained, including our abortion quota that we had to maintain every month, so that was my job.

Tucker: You mean you had to perform a certain number of abortions every month?

Abby: That's right. So, every abortion facility within Planned Parenthood has a monthly abortion quota that they must meet.

Tucker: Why?

Abby: That's how they make their money. About 50% of their income is just cash from abortion services. And so, in order to keep their clinics open, they have to sell so many abortions.
Johnson also stated in the interview that despite PP's claims, none of its locations provide mammograms or prenatal care.
As CE points out, having an abortion quota necessarily means that PP will be pushing women toward having abortions.
How is trying to "sell" abortions to women pro-choice?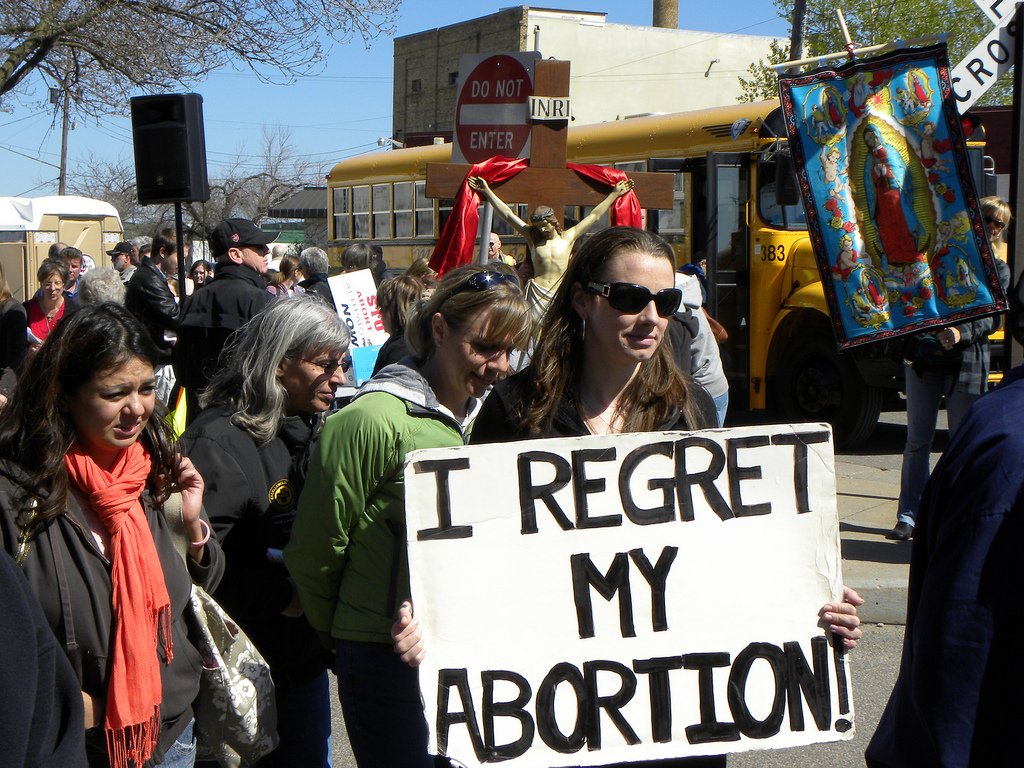 Johnson continues the interview by discussing how clinics make up to $200 per fetus post-abortion, even though selling fetuses is illegal.
Tucker: But I thought that Planned Parenthood, or any facility like Planned Parenthood, is not allowed to sell human parts.

Abby: Yeah, it's interesting, because the way that they line-item everything, it looks like it's a legitimate business transaction, but if you–because the law says that they can charge for things like shipping and handling and, you know, things like that. And so if they line-item it correctly, then it looks like that you're just paying for handling services, or for shipping services, but really there is no additional handling involved, there is no additional shipping involved, Amphioxus came and picked up the parts from our facility, but if you line-item it correctly, that's how they're skirting around the law.
Twisting the truth has become a multi-million dollar moneymaker for PP.
Although PP is non-profit and still gets $534 million a year in taxpayer funding, it pays its CEO over $500K a year and each of its 56 affiliate CEOs make $250-350K.
And PP is doing more abortions than ever, according to this Live Action video.
While PP trumpets "choice," it does not want to give taxpayers a choice about whether to support its wholesale butchering of the unborn.
As with all the Progressive Socialist Leftists, choice only matters to them if you choose what they want you to choose.
What do you think about Planned Parenthood's business model and culture of pressure toward abortion? Will you see the Unplanned movie? Hit reply and share your thoughts.
–warmly
Ashleigh Dunn