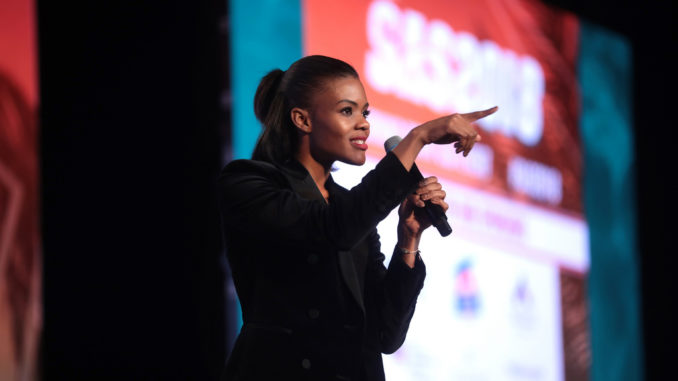 I love when truth breaks out and exposes the Democrat Party for what it really is.
It happened again on Tuesday when Candace Owens, the communications director of Turning Point USA, told the world that the Democrat Party victimizes black people.
Candace Owens, the communications director with Turning Point USA, said at a House Judiciary Committee hearing on Tuesday that the topic of the hearings — white nationalism — wasn't the true issue and that the biggest scandal is the Democrat Party's fear-mongering to "brown people" and keeping minorities "perpetual victims."

Owens, who said in her opening remarks that she is a Democrat who supports President Donald Trump, said Democrat policies have harmed blacks.

"The biggest scandal in American politics is that Democrats have been conning minorities into believing we are perpetual victims all but ensuring our failure," Owens said.
Preach, Ms. Owens!
She isn't the first person of color to realize that the party that has said it is "for the people," really isn't keeping its promises to them.
Steven Thrasher asked in The Guardian, "Democrats take us for granted. What if we abandoned them?"
The Root has also realized that "The Democrat Party is Not Our Friend."
But Owens is an important voice in my generation to tell young people that just because it's always been done, doesn't mean it should continue that way.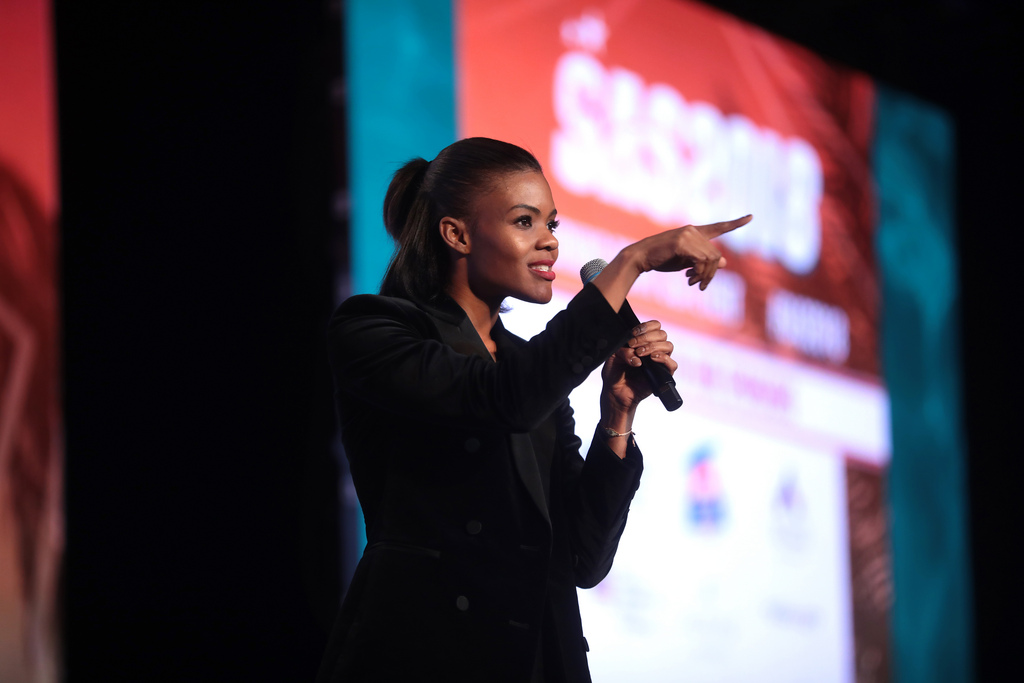 Who has delivered the lowest black unemployment rates ever recorded–twice? Yes, that would be President Trump.
And he didn't do it by giving out free stuff.
Not a lot of free stuff, mind you.
Just enough to keep someone alive and dependent on you.
Not enough to really get anywhere, because what government can afford to do that?
---
The Book Of Pleasure That Works 100x Better Than The Kama Sutra
Have you heard about this ancient book that can completely transform the pleasure you and your partner feel at night?
It's jam-packed with positions to try with your partner for longer, more orgasmic "sessions".
It's got secret techniques to help you last longer…even if you've spent years having trouble getting bigger down there.
And it shows you how to completely rewire your brain for feeling more sensitivity and pleasure in just a few seconds.
Discover how to get your hands on the lost book that makes your bedroom WAY better than the Kama Sutra can…
---
President Trump also didn't do it by encouraging anyone of any race to stay a victim.
He did it by letting people–and businesses–keep more of their own money.
Those businesses have created millions of jobs since. Jobs have stayed in the U.S. instead of going to other countries.
And everyone has benefitted.
It's Reagan's rising tide, still lifting all boats.
If you have a few minutes, this video from Prager U explains how Democrats are wrong when they call the Right "racist" and how Democrats have not helped blacks in any way since they somehow convinced people that the other side hated them.
What do you think about Ms. Owens' speech? Is she right about Democrats? Hit reply and tell me your thoughts.
warmly
–Ashleigh Dunn