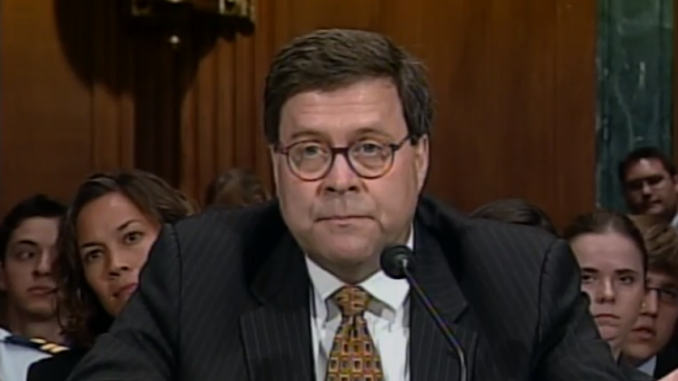 The Mueller Report is being released today.
Well, a redacted version, anyway.
Democrats demanded the release.
Maybe they think they're going to find out that Mueller lied about there being no collusion.
More likely, they think Attorney General William Barr is a Trump puppet who might have lied when he said the President didn't do anything wrong.
Or at least, Mueller couldn't prove Trump did anything wrong.
Fox News reports that Nancy Palosi and Chuck Schumer are really mad at Barr for having a press conference before the report was made public:
"Attorney General Barr's regrettably partisan handling of the Mueller report, including his slanted March 24th summary letter, his irresponsible testimony before Congress last week, and his indefensible plan to spin the report in a press conference later this morning — hours before he allows the public or Congress to see it — have resulted in a crisis of confidence in his independence and impartiality," they said. "We believe the only way to begin restoring public trust in the handling of the Special Counsel's investigation is for Special Counsel Mueller himself to provide public testimony in the House and Senate as soon as possible."
In the press conference, Barr said that the report included 10 possible instances of Trump's administration obstructing justice.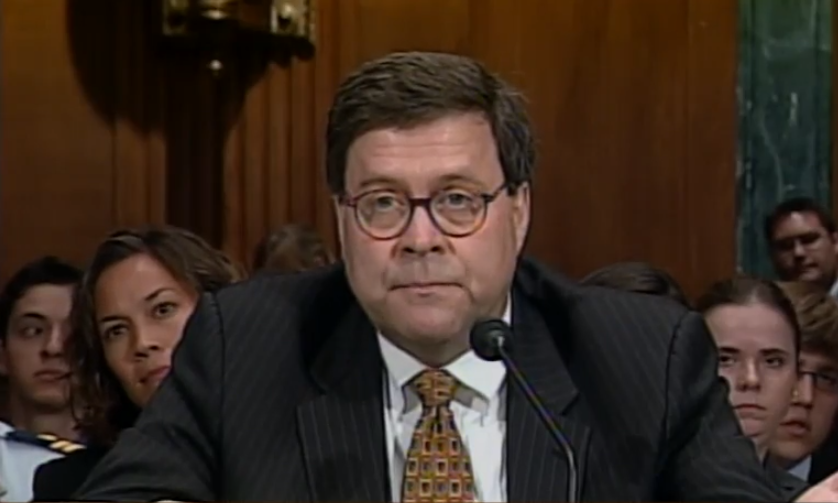 What probably raised Democrats' ire is that he disagreed with Mueller's legal reasoning on whether some of these 10 should have even been considered possible obstruction.
In the end, none of the 10 constituted obstruction that had evidence behind it.
This is why Palosi and Schumer were really upset.
They thought they were going to get Trump and it didn't work out that way.
What did Barr think about Mueller testifying to Congress?
---
Fact: Blood pressure pills cause "rockiness" problems…
If you're currently taking Big Pharma chemicals for normal pressure and are having trouble getting stiff…
…know that it's not your fault.
Those chemicals are certified "tent pole" killers. Even the doctors know this…
But there are alkaline metals that reliably lower blood pressure…and you can safely use these to get OFF the chemicals and get your "rockiness" to be GREAT again.
Click here to see how the alkaline metals can fix your blood pressure and restore "rockiness" again…
---
Here's what The Hill had to say:
Attorney General William Barr says he has no objection to special counsel Robert Mueller testifying before Congress.

"I have no objection personally to Bob Mueller testifying," Barr told reporters during a Thursday morning press conference about the release of a redacted version of the Mueller report on Russia's 2016 election interference.

His remarks come hours after top Democratic leaders called on Mueller to testify about his investigation, stating that the attorney general had poorly handled the release of the report.
Democratic leadership saying that Barr handled the report in a partisan way is nothing but the pot calling the kettle black.
Palosi and Schumer have been nothing but partisan in their treatment of Trump since his election.
Here are some Palosi quotes about Trump from Elite Daily:
"It's like a manhood thing for him. As if manhood could ever be associated with him," Pelosi said about Trump in a Dec. 11 meeting. "This wall thing."

"Maybe he thinks if [the] government's shut down, he can golf more comfortably," Pelosi said during a press conference. "That's not how it works."
Never mind that Palosi and the Democrats went to Hawaii during the shutdown while Trump stayed in DC.
And here's one from Palosi and Schumer together about Trump declaring a national emergency at the border:
"The President is not above the law," the Democrat leaders said. "The Congress cannot let the President shred the Constitution."
I did not see any such indignation about the 13 national emergencies Obama declared while in office, nine of which are still in effect.
Liberty Lovers, that's the very definition of partisan treatment.
Do you think the Mueller report will show any wrongdoing on the President's part, or do Palosi and Schumer just hope they can raise enough questions to hurt Trump? Hit reply and share your opinion.
warmly
–Ashleigh Dunn