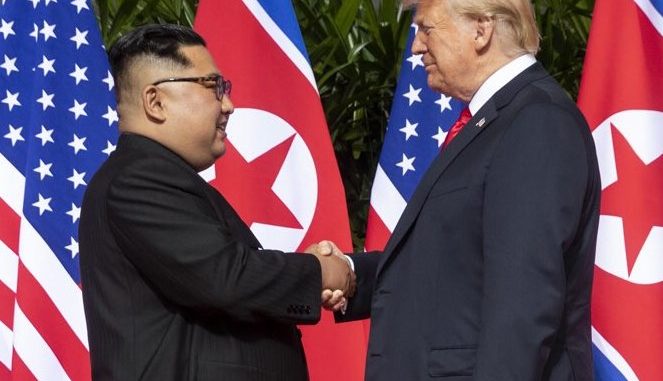 President Trump may have begun to see the fallout from the failed Hanoi summit with North Korea earlier this year.
North Korea said it test-fired a new type of "tactical guided weapon" in an announcement Thursday that was possibly an attempt to register displeasure with the deadlock in nuclear talks with the United States without causing those coveted negotiations to collapse.

Leader Kim Jong Un observed the unspecified weapon being fired Wednesday by the Academy of Defense Science, the North's state-run Korean Central News Agency said. Kim was reported to have said "the development of the weapon system serves as an event of very weighty significance in increasing the combat power of the People's Army."

The Associated Press could not independently verify North Korea's claim, and it wasn't immediately clear what had been tested.
Furthermore, Kim Jong Un set a year-end deadline for Washington to offer better terms in a speech to his parliament, or he would break off diplomatic relations.
Reuters also reported that recent satellite images showed movements consistent with reprocessing of nuclear materials.
Washington's Center for Strategic and International Studies said in a report that satellite imagery of North Korea's Yongbyon nuclear site from April 12 showed five specialized railcars near its Uranium Enrichment Facility and Radiochemistry Laboratory.

It said their movement could indicate the transfer of radioactive material.
There has been no response from the President so far except that he is aware of the missile launch.
His last statement about the North Korean dictator was that he and Kim liked each other.
It remains to be seen who will blink first in the standoff.
My money is on Kim at least pretending to agree to terms.
The President knows that if he backs off now, he is showing that he won't hold North Korea accountable for any future nuclear activity.
Kim, unfortunately, knows that he won't have much of a way to defend his country if he gives up the nukes.
But how much choice does Kim really have?
---
Men who aren't experiencing the joys of "stiffies" all the time: is your liver causing the problem?
Many men have bogged down their livers…and this causes LOW TESTOSTERONE and LOW performance…

Because a fatty liver causes toxins to build up in the bloodstream.
The toxins injure the delicate testosterone-producing Leydig cells in the testicles.
And they even reach the brain and may cause Alzheimer's.
You have a fatty liver IF you have stubborn belly fat.
A belly and a fatty liver go together — because the liver is the largest organ in the body, and it becomes even bigger and gets inflamed — which shows up as a belly.
Fortunately, there's a simple protocol that cleans your liver and lets your testosterone levels rise
---
Neither side really wants war.
They already have a vague agreement of North Korean denuclearization, but can't agree on the specifics for how to make it happen.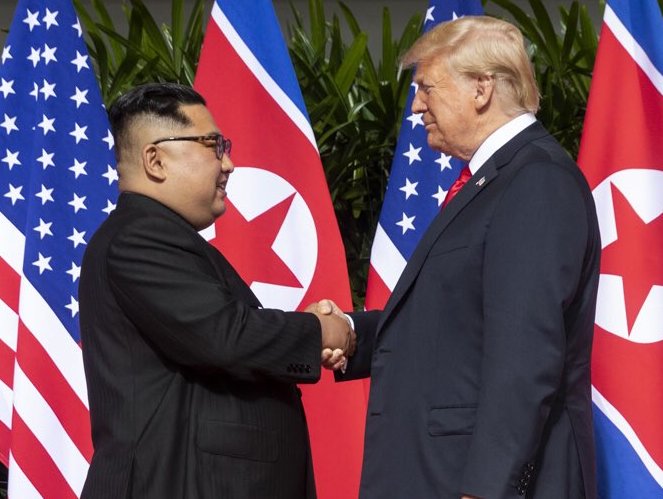 It will be interesting to see how President Trump handles this latest foreign policy challenge.
It's important to world stability to defuse the North Korea situation.
So far, he's done about as well as anyone in dealing with Kim, it seems.
Do you think President Trump will be successful in getting North Korea to follow through and denuclearize? Hit reply and share your opinion.
Warmly
–Ashleigh Dunn