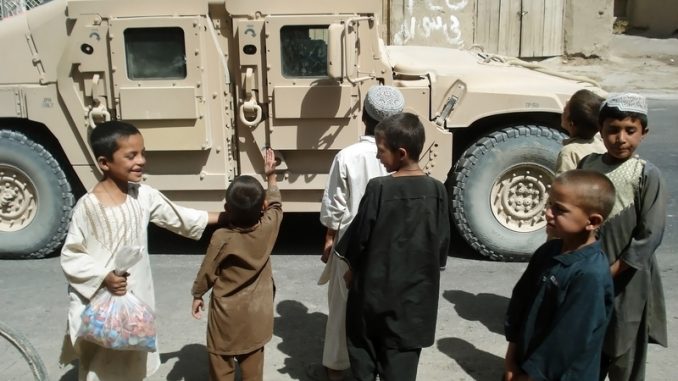 Will we be at war forever?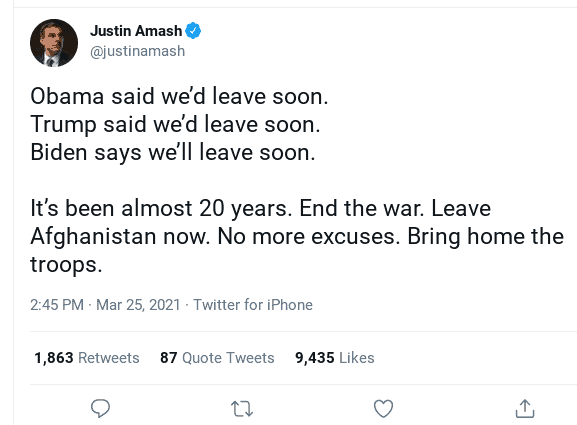 I read a report this morning from news.antiwar.com that Zombie Joe plans on staying in Afghanistan — Breaking the promise of the May 1st deadline set by the US-Taliban peace deal.
Not only does Zombie Joe hate our troops, but he wants to continue to sacrifice them for his scheme to keep our great country at war forever.
Either Zombie Joe is too demented to remember this agreement…
…Or he's just a lying buffoon. Actually, I think it's both.
The chairman of the House Armed Services Committee, Adam Smith, said they are pushing the date back for logistical reasons.
But this totally contradicts the words straight from the Pentagon. An excerpt from the article at news.antiwar.com said, 
"While Smith claims May 1st is "too soon," the Pentagon said on Tuesday that they are ready to meet the deadline if President Biden orders the withdrawal."
So, another blatant lie from one of Zombie Joe's minions — It's hilarious how the left was so eager to call Trump a liar…
…But I think Zombie Joe and his henchmen are far worse. 
Furthermore, Pentagon spokesman John Kirby said, 
"I would point you back to what Secretary Austin said when we were in Kabul, which is that — that he's confident that Generals McKenzie and General Miller…"
"…If a decision is made, to completely withdraw US troops from Afghanistan, that they will get it done in a safe, orderly, and effective way."
–Important message from Dr. Magill–
Potent and natural supplement for men's prostate– you must hear this…
Hi my name is Dr. Magill. I'm a board certified M.D.
And I've discovered natural supplements that men love for their prostate. 
I combine ingredients from some of nature's most powerful bounties.
One of these ingredients is a natural herb extract from the chinese skullcap plant.
Another incredibly potent and natural ingredient I discovered is a special type of essential mineral for the immune system and overall health.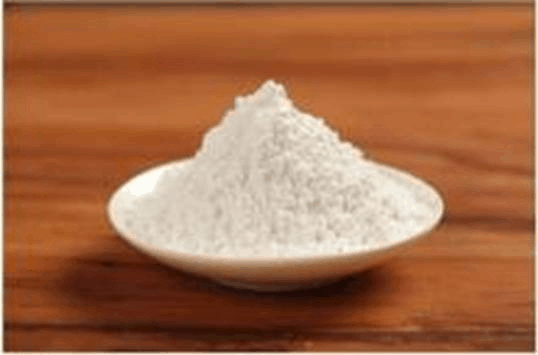 I also discovered a very common, yet rarely used mushroom with impressive benefits for men's prostate.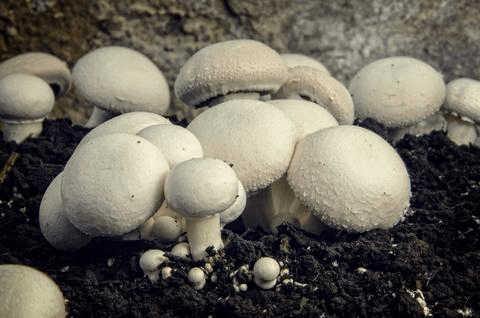 And last but not least, I came across a particular type of vitamin that shows very promising effects in supporting prostate health.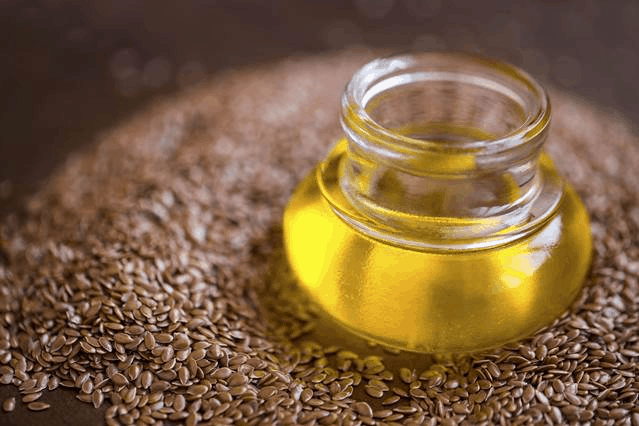 So with the help of Ideal Male Labs ⇒ I combined all 4 of these powerful ingredients into an all-natural male supplement for prostate health, called urgent prostate assist
————
Now, to this date — Nearly a decade after Osama Bin Laden was killed…
…Zombie Joe is still coming up with excuses for why we should still be there.
He says it's for "logistical reasons." Come on, is that the best lie that he's got?
And none of the constituents of the Democratic party will ever call him out.
They were happy to criticize war when it was Bush or Trump — But when it's Obama and Zombie Joe…
…It appears that war is okay and justified. It shows they have zero ability to think critically and will support any action of Democratic Party leaders — No matter how despicable.
Thanks for tuning in as always, Liberty Lover.
That's all I've got for this morning, but you can always depend on Ashleigh Dunn to speak truth to power.
Your favorite editor and chief is signing out. Love from your favorite Blonde Bombshell,